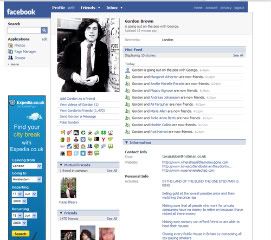 By now must of us have a Facebook page, and by the same token we have received Facebook event invites to something at some point.
However, who has been inviting you to what?
Part of the reason why the Hollywood night life scene is so fucked up, is because of the of all of the so-called "promoters" flooding everyone's Facebook pages with endless amounts of invites to D-List Hollywood night spots.
What makes it worst is when real nobodies create fake Facebook profiles in order to con you out of your night life experience.
For example, if you live in the Los Angeles area and have a Facebook account, do a search for this person: "Lina 'Azzure" and "Sarah 'Louise".
"Lina 'Azzure" and "Sarah 'Louise" are fake profiles created by a Z-List promoter named Princeton 'Afeez.
Princeton 'Afeez promotes the following weekly venues: PlayHouse, Green Door, and Kress.
In addition, be sure and examine these profiles as well: "Wendy Corleone" and "Megan Watson" - these profiles are the brainchild of Z-List promoter: Pete Guttenberg of Superstars VIP.
Pete Guttenberg/Superstars VIP, also host nights at: PlayHouse, Kress, Social, Green Door (are you starting to see a pattern?).
I mean, its bad enough that the Nigerians con me and spam me on Myspace, Facebook and various email blast for my money. Now we've got to deal with this stuff, conning and scamming us out of our night life experience.
Spam is spam and it needs to stop.
Let's stop this and call them out on this, and delete these profiles from our friends list.
Let's clean up our Facebook pages, one profile at a time.
Yes, WE CAN!!!