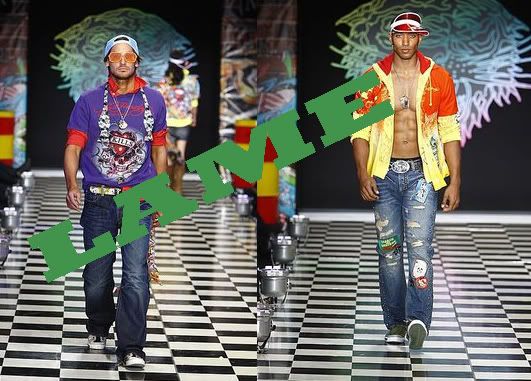 Now, its time for some comedy.
LA Fashion Week is one of the biggest jokes going.
If you don't believe me then ask yourself this, name a few designers who are hosting a fashion show during LA Fashion Week? Exactly my point.
It's completely fucking random.
A bunch of no name designers, hosting a bunch of no name shows, with a bunch of C list promoters hosting their after parties at C list nightclubs in Hollywood.
Ain't Fashion Fun? LMFAO
I've said it once, and I'll say it again:
LA is not New York, Paris, London, or even Miami when it comes to fashion week.
Fashion in LA is: tight jeans, t'shirts, button down shirts with skulls & crosses with rhinestones on them (for men). Along with Forever 21's finest & BCBG for ladies.
P.s.,
Shopping on Melrose is not couture folks.