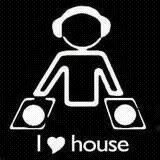 If you are in the Hollywood/Los Angeles area, and have been out in the night life scene, then you have probably noticed the serge of "house music" nights most recently.
Sometimes these trends tend to go in waves.
However, currently there are various "house music" nights throughout the week.
Sunday nights: since the closing of SBE's Sunday afternoon house music experience at XIV restaurant on Sundays, this scene has now moved over to SBE's new nightclub (not really new but I'll cover that at another time) "MI-6" (the old Foxtail).
Monday nights: Bar Delux on Cahuenga Blvd is the Monday night spot for "house music".
Tuesday nights: Green Door has a "house music" night (I think).
Wednesday nights: Ecco Ultra Lounge features the twin DJ's the Eye Candy Twins every Wednesday night with special guest DJs as well.
Thursday nights: SBE's small little "house music" massive goes on until 3am at HYDE.
Friday nights: PlayHouse features the all out, high energy random mix of people entitled "Dirty, Sexy, House"
Saturday nights: break out the coke, "E" pills, dirty needles, and speed balls...because it doesn't get anymore wacked out, then at the major league sketch ball factory, known as VANGUARD. I mean, I've personally never partied at the psycho ward at County USC, but I've been told that VANGUARD is the exact same experience.
So, for all you lovers (or bandwagon hoppers-on) of the "house music" fad (I mean, scene), that is your complete run down of the Hollywood "house music" scene.
As soon as country music hits big, I will be sure to give all you hangers on, the up-to-the-minute update of your new favorite spots.
Later Tourist!