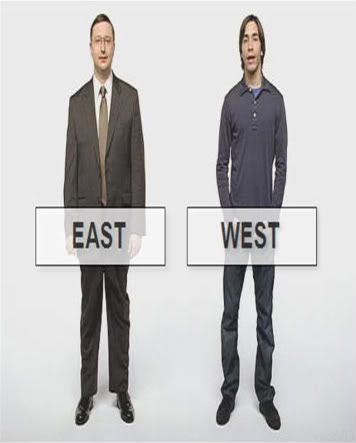 Well, it seems as though the battle for Hollywood's nightlife crown has almost come down to a battle between East vs West.
What I am referring to is the far eastside of Hollywood, against the far westside of Hollywood.
Beginning toward the end of this week, as well as next week (for sure) there will be several new venues opening up at the same time.
The biggest and most well known new comer is Drai's Hollywood on the far east side of Hollywood, located near Hollywood and Vine.
Now Drai's Hollywood will be a "new rooftop experience unlike any other", at least that's what they (meaning management and newly hired staff) keep telling everyone who will listen.
However, with so much hype and buzz around it, its going to be difficult to keep that energy going. I'm not trying to hate on the place at all, I've personally seen the space and it is beautiful, however what outsiders don't know (and by outsiders I am referring to those business owners that come in from outta town) is that 22,000 sq ft, rooftop spaces will not have a very long shelf life.
The reason why, is do in large part because the so-called trendsetters and tastemakers don't like venues that cater to the masses, and once everyone can get inside, then why should someone of taste go there?
XS is Vegas is great, if you are into crazy loud vacation drunkenness with random people from parts unknown. However, Los Angeles/Hollywood peeps don't roll like that dawg (sorry about that last line I just finish watching Training Day).
Those large venues are no different than Vangard, The Highlands (Hollywood & Highland complex), and Playhouse. Kress is another large venue with a rooftop view and a bunch of square footage, now look who parties there....a bunch of gangsters and hood rats from Chino, and Asians on Friday night.
While Drai's Hollywood has brought in their crew from Vegas, as well as hired a bunch (and I mean a bunch) of well known bottle service host (perhaps for their Hollywood table connections. They have a ton of people on the Drai's Hollywood payroll so it will be only a matter of time before the house music, jersey shore wearing, fist pumping yahoos come in and make it the most randomest place on earth (fuck Disney Land).
What makes it worst is that a bunch of low level Hollywood promoters (you know the guys with the 4,000 facebook friends), they are the biggest followers ever, so what they will soon be doing is sucking up and kissing the asses of people who work there in order to know feel proud to tell everyone that they now have a night at Drai's Hollywood. So then it will be all over the place.
However, they will always be followers and never on the cutting edge to what is hot (by that I'm referring to the masses), so for those who are in the loop, we have nothing to worry about. Mass appeal isn't for everyone just the uninformed.
Drai's Hollywood's public grand opening will be Thursday March 11th. The venue will also be hosting various soft openings starting on March 5th - 10th, with E Entertainment's Oscar party Sunday March 7th.
Now, what else is opening on the westside is the old SBE Area spot which is now called: Industry (of which you can't miss it because they have basically wrote the name all over the place).
I have personally seen the space and again, I can't lie, it's quite nice. Inside looks amazing (and believe it or not, they have made the space smaller after the remodel).
Also, the membership only westside private club "SoHo House" will be opening Monday March 8th.
In addition to Brent Bolthouse's new lounge (directly across the street from the SoHo House) is set to open to the public (or for those who can get inside) Tuesday March 9th.
Now, I've seen all these venues (except SoHo House, I'm not a member) and I have formed my opinions, so now its time to form yours.
Take a look at these places for yourself...see what if what I am saying is true or not. You will see the truth.
What's scary is that this is the short list of things to open, there are plenty more venues opening in the next coming weeks.
My question to most of them is.....how are all of you guys going to make any money???
With the millions of dollars invested in these remodels and new venues, I'm not sure if any of you guys ever got the memo but people are spending LESS now-a-days....NOT MORE.
Oh well, best of luck to all of these new places. Many of you will not be around next year.
This will be my last post, until my next post.