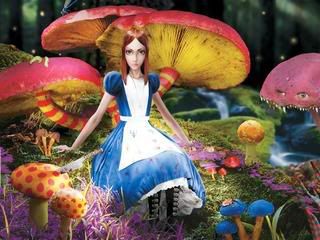 So, it seems that the Dolce Group (Dolce restaurant, Geisha House, Les Deux, etc.) have a new project.
It's being called "Wonderland" as in Alice and Wonderland. The inside design is really way out there.
It is located at the old "Shag" venue, on the corner of Cahuenga & Franklin Ave in Hollywood.
However be careful when ordering bottle service.
Rumor has it that the owners like to save the "Grey Goose" vodka bottles and refill them generic CVS vodka late at night, according to staff members.
So that bottle of grey goose...is really $17 vodka; of which, you just paid $425 a bottle for....you fucking tourist!!!!
And if you really want to see what people think of this place, do me a favor and click on the photo
. lol