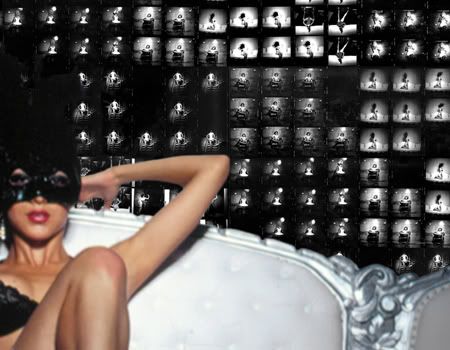 Brand new hot spot "Voyeur" opens tonight!
Hollywood's after-dark landscape will unveil a new dimension this fall with the debut of VOYEUR, an intimate lounge that will draw guests into a provocative enclave where art, festivities, and entertainment converge in a sophisticated setting unlike any other.
VOYEUR brings to mind an elite, private gathering place of days past, where an exclusive mix of clientele will enjoy premium cocktails, food and revelry set against a stunning backdrop featuring live art installations, risqué photography and film elements, with impromptu performances.
VOYEUR brings to life the design concept of Josh Held Design who took inspiration from the comfort of Annabelle's of London and the visually mesmerizing world of Stanley Kubrick's acclaimed Eyes Wide Shut.
VOYEUR is located at 7969 Santa Monica Blvd. in West Hollywood