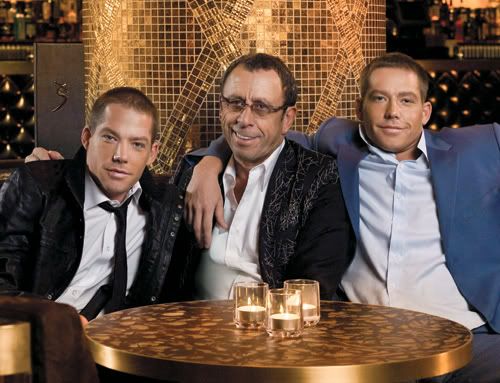 Did Cy Waits (one of the partners of Drai's) just email me?
Whoa!!!
Power to the people.
I can't believe that some of these owners and partners actually take time out of their day to send me an email, about what I have to say about their venues.
Well, Victor, Cy & Jesse...this is why I have said what I've been saying about your property; simply put...it's just average. I'm sorry but it is.
There was a ton of hype, and a ton of buzz about the venue, but Drai's is best suited for Vegas.
So what is the biggest draw about the place?
Is it because it is located in Hollywood (if so, join the countless others).
Is it because Drai's is located on the rooftop of the W Hotel (well, Kress is another property with a rooftop party in Hollywood - and look how well that's turning out)?
Is it the Victor and the crew are spending a ton of money for it in Hollywood and hoping that this will land people to your properties in Vegas? And vice-versa?
All I can tell you is that once the six week love affair ends, then lets see what your venue is made up of. I have listened to the people and heard their concerns, and the feedback is not the greatest.
By summertime you will be lining everyone up and charging girls $20, and guys $30 to get inside (because that's what you do in Vegas).
Overall, when you have a space that holds over 1,000+ people and you are open 4 nights a week.....I'm here to tell you that you will not last very long in this town.
I'm actually debating posting your email address so that the people can tell you how they feel, so that you just aren't hearing my voice and my words.
For most people who don't really know the scene then your establishment is the time of their lives, however for those who are in the loop, they know that your time is running out.
LA ain't Vegas homie.
This will be my last post, until my next post.