We all have made new years resolutions at some point in our lives.
However, I want to encourage you to turn over a new leaf in your 2010 night life experience.
Ladies, stop make promise that you can't keep such as: losing weight, finding love, saving money and shopping less.
Instead, make this years new years resolution stick. How about this ladies.....
How about stop doing blow & "E" and going home with douche bags like this in 2010: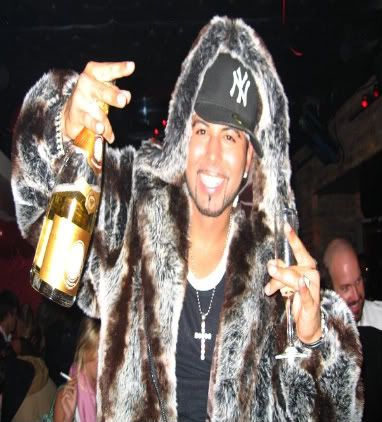 Fellas, stop lying to yourselves and stating that you are going to start hitting the gym and getting back in shape. You probably are in shape (your shape is probably round). So with that said, stop spending your money buying drinks for women who are not going home with you by the end of the night. Stop showing up to the night clubs with your sunglasses on, your True Religion Jeans, and your Armani Exchange, your bling, and your Aqua di Gio colonge.
I mean its cool if you do, however you'll probably end up with the random, fat, lonely girl, who works in the HR department of JC Penny's department store...who is almost always the wasted girl at someone's table at 1:45am get escorted out by security:
Even better is the solo girl, who walks around the night club, nursing a beer, looking for someone whom she thinks she can score some meth from.
You see, she likes to fuck truckers or the bad boy biker types. By day she is enrolled in the local community college; and by night she is wearing all black hitting up the local dive bars: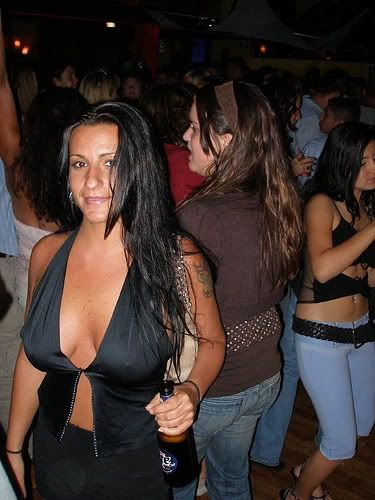 Make 2010 count!!!!